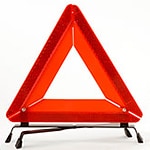 No driver looks forward to a roadside emergency. Almost all drivers will have one at some point. Charlie's Toyota wants you to be safe if your car breaks down. Here are some tips that will help keep you safe.
When a mechanical failure happens, try to guide your car safely out of traffic. In the case of a flat tire you can drive for a short distance on the flat. Other issues may leave you no choice when it comes to stopping. Always carry road triangles or flares to help others see your car, and remove yourself to an area with no traffic. Turn on your hazard lights before you go, and call for help asap.
We would be happy to share more roadside emergency tips when you visit us at our dealership in Augusta. You can also come to us for all of your automotive maintenance and routine service needs.