2016 Toyota Avalon Introduction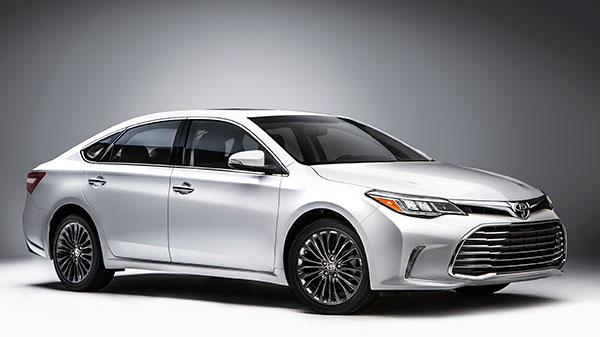 Toyota Avalon is among the best of the large sedans, competing closely with the highly ranked Chevrolet Impala. The current-generation was launched as a 2013 model, but it has been updated for 2016.
For 2016, Toyota Avalon is distinguished by a new, larger grille, new taillights, slimmer parking lights and turn signal lights, a new chrome accent on the rear bumper, and new wheel designs. The suspension on the 2016 Avalon XLE and Limited has been retuned for comfort, while the 2016 Avalon Touring model gets sportier settings.
Avalon is a satisfying car to drive and offers lively response. It's quiet and comfortable underway. It's an attractive car, sleek and neatly styled.
All models are equipped well and Avalon Limited models offer Lexus levels of luxury. The cabins are roomy, attractively designed and trimmed well with superb materials.
The standard 3.5-liter V6 is rated at 268 horsepower and 248 pound-feet of torque and comes with a 6-speed automatic with paddle shifters. Toyota claims 0 to 60 mph in 6.7 seconds, quite quick. It's EPA-rated 21/31 mpg City/Highway.
Avalon Hybrid boasts an EPA-estimated 40/39 mpg City/Highway. It can accelerate from 0 to 60 mph in 8.2 seconds, according to Toyota, which is respectable performance.